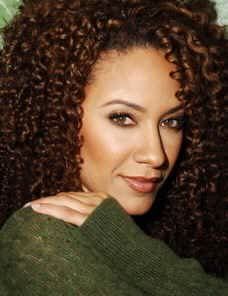 Sophina Brown is set to join the regular cast of the hit CBS crime drama series NUMB3Rs for the series' upcoming fifth season premiering on CBS on Friday, October 3rd. The beautiful and talented 31 year old actress will be taking on the role of a street-smart, ex-LAPD officer who is an adrenaline junkie. NUMB3RS fans and loyal viewers might remember that Brown had a guest starring role in the season 2 episode Scorched in which she play a character named Bianca Styles.
NUMB3RS, which stars Rob Morrow and David Krumholtz is a crime drama about dedicated FBI agent Don Epps (Morrow) who recruits his mathematical-genius brother Charlie Epps ( Krumholtz) to help the Bureau solve a myrid of perplexing crimes in the Los Angeles area. The series was inspired by actual events, and takes great care to depict how the combining of police work and mathematics can sometimes reveal unexpected details and provide answers to even the most daunting crimes to be solved.
Check out the official CBS NUMB3RS website for more information about this highly successful series and tune in for the 5th season premiere on October 1st at 1o PM EST.