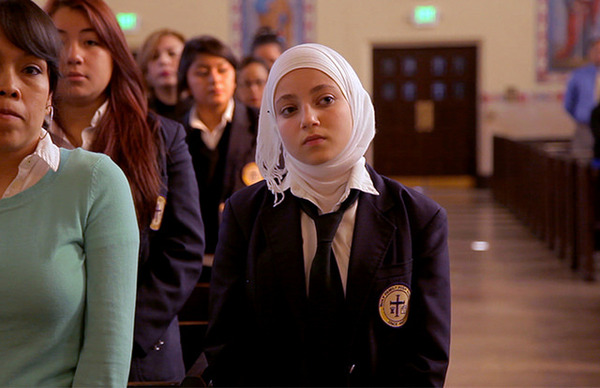 Dalya's Other Country is the story of how Dalya, a Syrian girl, and her family face adjusting to a new, very different culture – and how her life has changed since she and her family were displaced from their home city of Aleppo in Syria's ongoing conflict.
Dalya's Other Country with two equally timely shorts: the Oscar®-nominated 4.1 Miles, which  follows local coast guard officers stationed off the Greek island of Lesbos, where thousands of migrants have braved the Mediterranean to flee conflicts at home; and From Damascus to Chicago – two young Syrian siblings recently resettled in Chicago enroll in a dance class as their family navigates a new city and country.
Dalya's Other Country, 4.1 Miles and From Damascus to Chicago premiere on POV on PBS on Monday, June 26th.
Continue reading POV Presents Dalya's Other Country – A Syrian Girl Making Her Way In America! →