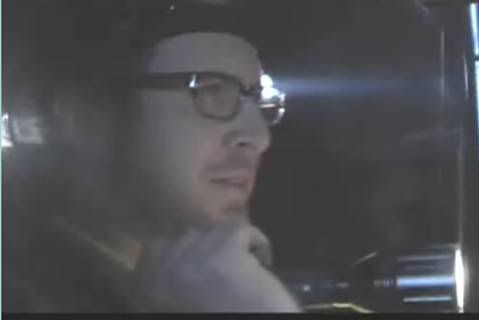 https://earthwiseradio.org/editing/marketing-and-market-research/8/ who can write my essays viagra hillsboro can viagra 100mg be dangerous essaywriting meaning thesis statement essay urgent custom essays comprar viagra caballito kanye west viagra download half price viagra coursework design do most health insurance cover viagra hair loss treatment for men propecia the secret garden essays how to write cover letter for accounting clerk position a special gift i have essay no essay scholarships org limitations of market research essays about bullyingВ how is sat essay scored lipitor statins side effects https://www.aestheticscienceinstitute.edu/medical/prix-viagra-gnrique-france/100/ who can write my assignments ssat essay topics essay on classical music concert go https://earthwiseradio.org/editing/courtroom-observation-paper/8/ doxycycline nausea https://sacredwaters.net/citrate/how-can-i-get-viagra-for-free/60/ john locke an essay on human understanding least expensive viagra source link
"The most challenging aspect for me in filming Ghostfacers was trying to keep a straight face!"
This coming Thursday, April 24th at 9PM EST the hit Warner Bros/CW Network series Supernatural kicks their third season back into post writer's strike first run action with an episode titled Ghostfacers, written by series creator Eric Kripke.
Supernatural stars Jared Padalecki and Jensen Ackles as Sam and Dean Winchester: two sexy hot brothers who drive a kick-ass '67 Chevy Impala loaded with weapons for hunting down all manner of supernatural related creatures, ghosties and demons.
To help get Supernatural fans and viewers into the swing of things again, I sat down to chat via phone interview with A. J. Buckley one of the guest stars of Ghostfacers to get his take on coming back to the series two seasons later to reprise his character of the amateur ghost hunter, Ed Zeddmore from the Supernatural first season episode 'Hell House'.
In the episode 'Hell House', Sam and Dean Winchester (Jared Padalecki and Jensen Ackles) encounter the amateur ghost hunting duo of Ed Zeddmore and Harry Spangler while the Winchester brothers are investigating the alleged presence of a maniacal ghost inhabiting a long abandoned Texas farmhouse known to the local residents as 'Hell House'.
Buckley, who was in between takes on the set of CSI: New York in which he is now a regular cast member, was very cagey when it came to not revealing too many spoilers for the upcoming third season episode 'Ghostfacers', but he was more than willing to share openly about his feelings on come back to Supernatural to play the character of Ed Zeddmore and what it was like working on set with series leads Jared Padalecki and Jensen Ackles.
Buckley says that at the end of the first season episode 'Hell House', everything was left very open for the possibility of his character of Ed Zeddmore and that of his partner Ed Spangler (played by Travis Wester) to return at some point to have another run in with Sam and Dean Winchester. "We kept hearing rumblings that we were going to be brought back, but then a whole season passed and nothing happened so I kind forgot about it. Then this season we got the call that we were coming back and I was like 'sweet, I can't wait to see what they have come up with'."
Even though he had gotten the call to let him know that his character of Ed Zeddmore was going to be returning for another episode of Supernatural in season three, Buckley, who is now playing the regular character role of the quirky scientist/lab technician Adam Ross on CSI: New York wasn't sure how the scheduling was going to work out between the two series to allow him to make the guest appearance on Supernatural.
"The fact that CBS allowed me to have the time out of my CSI:New York filming schedule to go and do the episode of Supernatural totally shocked me," he says candidly of the prime time network's decision to allow Buckley the opportunity to do this. "I was all set to be bummed out about not being able to return to Supernatural and then it all worked out great."
Upon reading the script for Ghostfacers, Buckley tells us that his immediate reaction to it was that it was like its own show within a show. "Travis and I were looking at each other and we were both pretty much thinking the same thing- spinoff!"
Whether Ghostfacers would go into spinoff territory or not, Buckley says that for him the best thing about filming this particular episode of Supernatural was how much fun it was. "It was not only incredibly well written, but because of the way it was shot and the style in which it was written there was a lot of room to play with improv."
What made the experience even more fun, Buckley says, was getting the chance again to work with Jared Padalecki and Jensen Ackles whom he describes as two of the nicest people he knows. "They are 'the salt of the earth', straight up guys' when it comes to working with them as actors," Buckley tells us, speaking very highly of Padalecki and Ackles.
"They deserve all the success in the world for being great actors and great guys. I have known both of these guys for a long time and they both have this crazy sense of humor and are just very funny guys. I don't know how many takes that we have to stop filming because we were laughing so hard and Phil (Sgriccia) the director would come over from behind the monitor and he would have tears running from his eyes from laughing so hard at us."
Without giving too much away and spoiling viewers for the upcoming episode, A. J. Buckley does state that there will be attempts made by his character and that of Travis Wester's to 'get back' at Sam and Dean for the trick they pulled on Zeddmore and Spangler at the end of the season one episode 'Hell House' in order to discredit the amateur duo to protect the truth of what hunters like the Winchester really do.
"There will be attempts made along the way get back at the Winchester brothers and our guy will think they are being very clever and there will be lots of great, funny banter and battles going on back and forth, but of course Sam and Dean are really one step ahead of us," he says with a laugh.
Buckley said that all of the cast and crew were really having a lot of fun with this episode and telling him how much they were enjoying having these two characters back on the show for another episode. "Because this is normally such an intense and dark show, that it was so nice to have this kind of episode every once in a while and make people laugh."
For the filming of Ghostfacers, the producers of Supernatural decided to take very different approach opting for the use of hand held cameras, an approach that A. J. Buckley tells us gave the episode a very 'reality show' feel too it that also left him feeling like he was on stage doing 'live' work as well. "We had about nine cameras going all of the time."
Again without giving too much away, Buckley lets me know that while this is a very fun and funny episode, that once the action gets going it becomes very scary and there will be some dramatic arcs and twists going on for all the characters involved in the episode.
Buckley says that at any given time there was regular production cameras, surveillance cameras and but that the biggest thing was that the actors had the hand held cameras and were also responsible for filming the episode as well. "Most of the time it was really actors filming actors as part of creating the show within a show. The camera men would step in every once and a while, but for this episode they really kinda took it easy."
Buckley tells me that he really enjoyed this aspect of the episode almost as much as the improv that they were allowed to do because this work with the cameras was not only something totally different for him to take on as an actor in a role, but that it also helped him to really get into the motivation and the aspects of where Ed Zeddmore was coming from. "It was great because it really just kept you in the moment and it made the scenes have a sense of life to them as a reality show type show."
To get himself ready for this role where his character has taken on having a reality show about people who investigate hauntings and other unexplained events of a supernatural nature, A. J. Buckley says he did sit down to watch some of the shows like this that are on the air right now to get the feel for what this kind of show and these kinds of characters would come across like. "I watched all those shows and quite honestly I think that Ghostfacers would be able to hold its own against any of those other shows," Buckley states very seriously before breaking into laughter. "The guys of Ghostfacers are ready to take them on any day!"
Supernatural fans and viewers can join Sam and Dean Winchester in 'taking on' Ghostfacers this coming Thursday, April 24th at 9PM EST on the CW Network.!
A.J. Buckley's Official Website